Hill station located near Bangalore,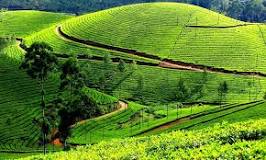 Karnataka. It is one of the most popular tourist destinations in India. Coorg is well connected by road.
I visited Coorg with my family last month. We hired a van from Bangalore and left in the early morning. We reached Coorg by noon. On the way, we saw the Dubare Elephant camp. It was fun seeing the elephants relaxing. We then went to Golden temple, which is a Buddhist monastery.It was a beautiful structure. Then we checked in to our hotel.
Our hotel, Al-wesal International, was an awesome hotel. The rooms were spacious and well furnished. The staff was very courteous. In the ground floor of the hotel is a pure veg restaurant, where we had our lunch. The food was really great at low cost.
We then proceeded to visit the Omkareshwara temple, which is a famous spot in Coorg. We then went to the Raja's seat, which is a big garden. We spent a lot of time there and it was a good experience.We then returned back to our hotel.
Next day, after an early morning walk, we went to Thalakaveri, the place where river Kaveri originates. The place was surrounded by mist and the view was great. There was also a hill viewpoint called Brahmagiri, inside Thalakaveri (have attached a pic of the Thalakaveri view from Brahmagiri). We have to climb more than 300 steps to reach there.The view from there was awesome.
We then went to a Government authorized spice shop, from where we got many spices, along with honey and coffee. Then we went to Nagarhole national park. Unfortunately, we could not see many animals and saw only deer and bison. We then returned to Bangalore.
Coorg is a great place to relax and enjoy. You can visit Coorg with both family and friends. There are many hotels, which offer accommodation at different rates. You can visit all places in Coorg via car/auto. There are also many scenic places to enjoy. A must visit for all nature lovers. Recommend it to all.