Barreling down the open road. Finding new destinations each day. Meeting lots of brilliant and interesting people. These are just some of the amazing benefits that are involved in a motorcycle vacation. The question you might be having is just what steps you should be putting in place in order to ensure that you have a successful motorcycle vacation. The good news is that this guide has been created in order to make sure that you have the best motorcycle vacation possible. Keep on reading now in order to learn all about it.
1.   Know the Motorcycle Bars Along the Way
One of the coolest parts about being a motorcyclist is the communities that have sprung up around this activity. That's why, if you want to meet like-minded people who you can talk about motorcycling with, you need to check out motorcycle bars along the way, many of which offer accommodation. These bars can have a bit of a reputation, however, so do learn all the etiquette tips before you walk in.
2.   Get Insured
Insurance is not only a legal requirement for any vehicle you own but is absolutely essential if you don't want to end up seriously out of pocket in the event of an accident. As a result, you should be looking around for the best insurance policy possible for your vehicle. Remember to not take the first quote you are given, but to shop around for a variety of different policies in order to get the best possible insurance.
3.   Know Your Limits
Motorcyclists are often adrenaline junkies, but even the best riders in the world know when to stop. This means that you shouldn't be riding for more than eight hours a day as tiredness can easily be a cause of death. Additionally, if you find that you have driven too far and you would rather take the plane back but also want your motorcycle to come back to you in one piece, then it would make sense to take a look around and find the best motorcycle shipping possible.
4.   Dress Appropriately
Unlike in a car, where you are able to set the limits with regards to heating and air conditioning, you have no such privileges when riding a motorbike. This means that you need to make sure that you are dressed properly for riding on a bike. To make sure that you are not caught out by inclement elements or hot weather, you should check ahead on an app or by checking the internet or watching the news on television.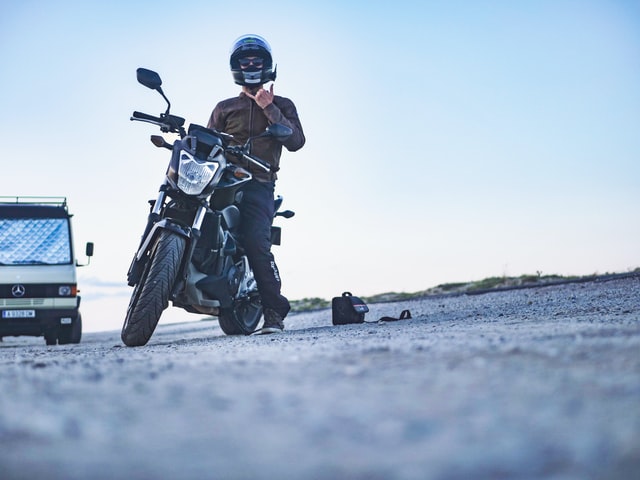 5.   Wear Earplugs
If you are planning to travel on the highway, you need to make sure that you protect your ears, as it can be rather loud out there, especially when it is very busy. This is because, if you don't do this, you could develop some serious health problems. In order to protect your ears to the best of your ability, it is definitely worth taking a look around and finding the best earplugs that money can buy.