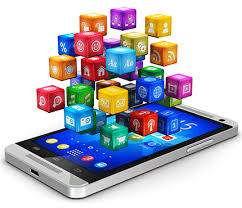 Hello, friend today we will talk about Android smartphone I will say you how to buy a perfect smartphone for you in market soo many Android phones are there just I m sharing my general experience with after you know this you can make a decision on your own like all persons are not purchasing online shopping new mobiles comes to some mobiles haven reviews some mobile does not have reviews then what you will do then you'll go local store and says to him show me to phone in your locality 2 are 3 shops are good he'll show you 2 or 3 mobiles you have to choose that no options for you then,
I will show you, pacification you have to see phone depend on price in price what you are getting.
First I will talk superior phone best qualities.in that what-what happens.
First, about screen(SUPER AMOLED) screen that uses on brands phones, like 15000, 16000, it will get Samsung brand also give this screen, you like to nice screen, nice viewing angles, nice color, you wanna see display nice HD quality then you ensure your display will be SUPER AMOLED much be  after quality, AMOLED, TFT, IPS.
Second about a camera, in chines phone, there will show you 13 mp camera after you check it may be 2 mp maybe not why because the sensor was maybe failed maybe you say sony mobile5 mp and Samsung 5mp you will compare with each other Samsung is good why because Samsung sensor and lens is good, in any mobile sensor will be not good image quality will be bad and video quality also bad pl you ensure good lens and good camera. I prefer to you, want to take good phone Samsung good phone 20, 000, 15, 000 you can choose your budget don't see only on megapixel, check the lens you don't know about the lens you can search on google.
Next is about size, that depends on you what you will like better you know very well like size, slim,
Operating System you take the latest only why because new applications new famous Pokemon game that's only loli-pop, mash Mello, the latest application allows only latest operating only like twitter lunch new application(periscope) live telecasts app that starts only with a lollipop, in KitKat that will not work.
Processor more than high that great to us 1ghts, 2ghts, 3ghts for normally user 1.2ghts enough you'll us high you are playing games you want graphics cards also like you can search on google latest graphics units on smartphones you know latest one is which one
Battery MAH 3000, 4000, now high battery also there 5000, 6000, 7000 MAH high batter
Voice now in Market Smartphone loudspeaker much be not good you use for selfies you check front camera lens flash
Ram is important why because you what to run the applications you wanna know using the ram you will buy 2 GB ram don't think you will get totally 2 GB ram maybe you will get 1GB or 1200 MB maybe why because Android applications always run and that will use ram
About core, Akka core, dual core,
Thank you for consideration