When you own a dog, there are many aspects of their general care and welfare that you must see regularly, from making sure that they have the best quality food to keeping them up to date on all vaccinations and boosters. You will have your hands full caring for your dog. We describe in this article top grooming tips for dog owners.
One important aspect of caring for your dog involves making sure that they are properly groomed from time to time. Some dogs require more attention in this area, while others are fairly low maintenance when it comes to grooming needs. Nevertheless, keeping your dog clean and groomed is all part of being a dog owner.
If you are new to being a dog owner and aren't entirely sure where to begin when it comes to grooming your pet, here are a few tips to help you get things started.
Talk to Your Vet
The first thing that you should do in order to figure out just how to keep your dog properly groomed is to have a conversation with your veterinarian. You might even come to find that the vet your dog is registered with offers grooming services that you can request. Even though not all veterinary clinics offer this service, many do.
By having your dog groomed by your vet, you can rest easy knowing that they are being cared for by those who know exactly what they are doing. If your dog is comfortable going to the veterinary clinic, then you also have the added benefit of being able to have them groomed at a place that they are familiar with.
At the very least, if your vet doesn't currently offer grooming services, they should still be able to recommend a quality dog groomer in your area for you to look into.
You can check out a veterinary clinic that offers grooming services like easyvet.com.
Know Your Dog's Breed
There is a great deal that can be learned about the best ways in which to care for your dog by simply reading up about their breed. From the amount of exercise that they need each day to what you can expect from their temperament, knowing your dog's breed will certainly help you to become a better pet parent. It can also help you to learn how to groom them properly.
Understanding your dog's breed better will tell you what sort of fur or hair they have and how often you should be having it cut or groomed. You can also find some breed-specific tips for routine care and maintenance of your dog's coat.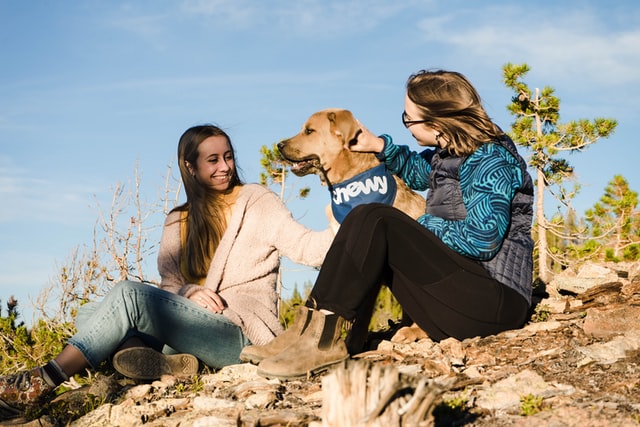 Whether your dog requires a lot of grooming or if they simply need a good wash and brush from time to time, understanding more about their breed will help guide you in the right direction.
At the end of the day, having the right information in hand is going to handle your pet's grooming needs properly from the time they are a puppy to well into their adult years.