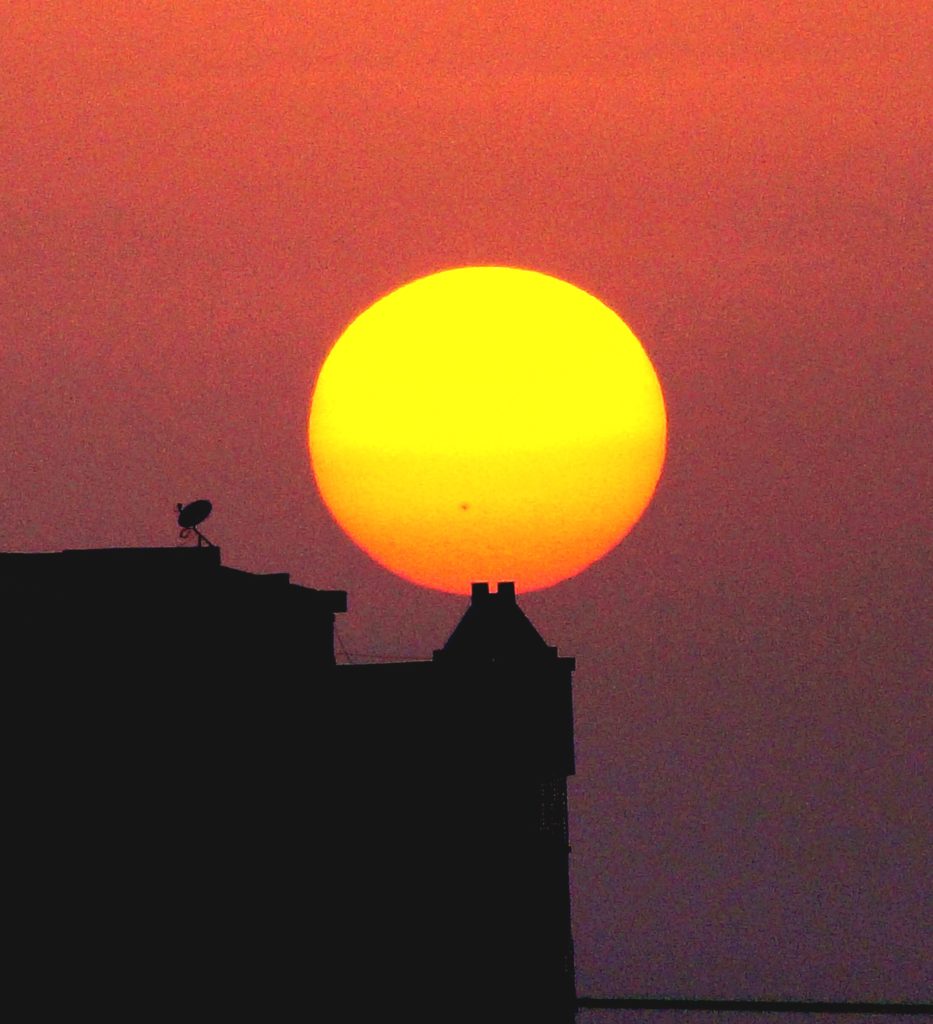 Introduction
Tall buildings obscure Sunset and this is very disappointing thing. But if the building is far off and  if one can get some vintage point, the same tall building will be making Sunset very beautiful. Here is an illustration of the above fact.
We should select a correct vintage point on another building in such a way that the tall building is far off and Sunsets at some dome or some such thing of the building (observe the photo). We have to have some knowledge of Sunset positions for doing this because Sunset positions will not be constant and vary throughout the year. So, if we have to get the Sunset to be exactly on the dome of the tall building from one particular vintage point, as shown in the photo, we may get about 5 to 8 days in a year. Even in those 8 days, clear sky day may be one or two!
Equipment:
Preferably, a DSLR is ideal for this, as there will be many settings and large amount of zooming is possible. The resolution of about 16 megapixels and above is ideal.
Camera settings steps:
Set to manual mode
adjust the zoom such that only required portion of the building along with the Sun should be in the frame.
make the shutter speed to 1/500 seconds to avoid hand vibrations (or use a tripod stand and set 1/250 second)
the  aperture settings should be  f 11, f 16, f 22 to take different pictures.
Set the ISO to 100,200,400 and take different pictures.
Finally, save them to a PC and edit all the photos if required and select the best one. But remember, the time is hardly 5 minutes! So, we have to quickly do all settings within that period.