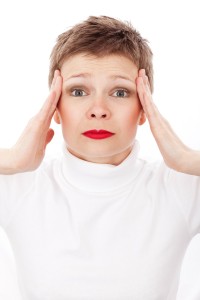 Are you a frequent migraine or headache sufferer? Do you have the items you need handy when that next headache begins?
Having these items in a place that is easy for you to reach can make you feel better, quicker. This is important during a bad headache or migraine because minutes do matter. What can help during these times?
Lavender oil to place on your temples or forehead. It is best if the oil is massaged into the skin. The oil may soothe pain, if you can stand the smell.
Pain medication to help ease the pain and help you rest. This may be prescribed medication or over the counter medication. If one is using over the counter medication, one with caffeine is the best, if it can be tolerated.
A special pillow that you like to lie on during these spells. It may be especially soothing because of its softness or firmness.
A cold compress or two cold compresses. Some people like to place one on the back of their neck and one over their eyes
A sleeping mask to block out any light
Water for dehydration. Dehydration can be the cause of some headaches. This is why you should try to drink water as soon as a headache first develops. It may help keep it from turning into a full migraine.
One should also have a special place in their home to lie down, if possible. This should be a room that is as dark and as quiet as possible. It should also be as far away from the people in the house, if possible.
Migraines and headaches are painful. Rest and relaxation are two major factors in their treatment. If they continue, a visit to your doctor is recommended.
Photo Source:  Pixabay