It is common for social circles to shrink as you grow older, but maintaining relationships is essential for healthy well-being, especially during your senior years.
An active social life will not only keep loneliness at bay, but it could decrease your likelihood of chronic health problems, such as heart disease, dementia, obesity, and more.
Don't underestimate the power of making and maintaining friendships throughout the years. Learn about the importance of social interaction as you age.
Friends Can Reduce Cognitive Decline
According to a study by University College London, people in their 50s and 60s who regularly spend time with friends will have a lower risk of developing dementia.
Also, it found maintaining relationships with friends is more cognitively stimulating than spending time with family members.
The study found that 60-year-old participants who spent time with friends almost daily were 12% less likely to develop dementia compared to those who saw a couple of friends every few months.
An active social life can support memory skills and an extensive vocabulary, which can delay or prevent the onset of dementia.
Socializing Improves Your Quality of Life
Hundreds of thousands of seniors experience loneliness daily, as they might feel cut off from the world due to poor health, the loss of loved ones, or living alone.
Yet, various options are available to help every senior embrace a healthier life, which will make them feel happier and more fulfilled during their golden years.
A care home is an ideal option for maintaining an active social life as a person grows older.
For example, Signature care homes provide residents with many opportunities to socialize. They can chat with people at the onsite hair and beauty salon, enjoy fun outings with residents and staff, dine with others, and enjoy various activities as a group, such as crafts and sports.
An Active Social Life Protects Your Health
Many studies have found that regular social interaction can protect a person's health.
Connecting with friends and family members can often reduce your risk of various health issues, such as:
Osteoporosis
Some cancers
Dementia
Mental health disorders, such as depression
Memory loss
If you don't have a wide social circle, you could form friendships and enjoy better health by joining a club, attending classes, volunteering, connecting with neighbors, or reaching out to old friends on social media. It could transform your health and happiness as you grow older.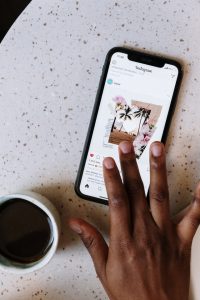 A Lower Risk of Premature Death
It might shock you to discover that a healthy social life may prevent premature death.
According to recent research, loneliness and social isolation are bigger killers than obesity.
For this reason, you must find ways to strengthen your social circles as you grow older, such as organizing a regular coffee date with a friend, hosting a monthly family dinner party, or calling loved ones at a specific time and day each week.
It could help you form stronger social ties while protecting your health and longevity.