With different innovations and technologies present, you need to embrace automation as a business. Besides reducing the time, it becomes possible to increase productivity in your business. However, you should understand that the automation system you choose determines the results you get. You should also be keen on the products and services you provide in the market for the automation system to prove beneficial. Below are the expert tips to help you choose an automation system that suits your business.
Understand Your Market Needs
You can only settle for the right business automation system when it suits your customers and the market. You should choose an automation system that focuses on your customers' needs. Check the products and services needed in the market and understand how the automation system can help make it easy. You also need an automation system that will bring you closer to your customers and increase engagement. Assess the automation system's tools to understand how optimizing them will improve service delivery and suit your market needs.
Pay Attention to Technology Trends
You should understand that technology changes as days go by. While embracing an automation system in your business can prove beneficial, ensure you settle for and use the latest technology. So, as you evaluate your business's automation system options, ensure you understand the trend. Understand that your choice of automation system depends on specific services and products you want for the market and your customers. Research the latest technology trends to understand what suits your business before choosing. You should also compare the results before deciding on the business automation system.
Understand Your Workflow and Human Element
You need to understand your business's workflow volume to get the best from the automation system. If there is more work to do in your business, you might need to integrate different automation systems to achieve your objectives. Understand that workflow changes can affect positive results even with the latest tech. Also, pay attention to the human element to understand whether you need to bring in more people for the automation system to meet its expectations. By checking the human element, complementing your efforts with technology becomes easier.
Check for Room for Continuous Improvement
As a business, you don't want to get stuck with an automation system with less productivity for a long time. As you assess your options, ensure the automation system creates room for continuous improvement. You should be able to make changes depending on the market needs and the services or products you provide. The automation system should be proactive even with experienced technological changes. Before deciding, you should check out different businesses and manufacturing companies, including Salvagnini, to compare the automation systems, their functionality, and longevity.
Set a Realistic Budget
Understand that setting up an automation system can prove costly in the long run. You need to understand the related costs, including maintenance, for the automation system to make sense in your business. Your business needs a sustainable upfront budget to make the automation system worthwhile. In the long run, you want a positive ROI from the automation system you choose for the business. Seek expert help to determine the budget for an effective and long-term automation system for businesses in your industry. Ensure you include training, installation, repair, and maintenance costs in the budget to make it realistic.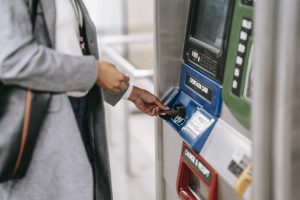 Involve an Automation Specialist in the Selection Process
You need proper guidance to make informed decisions. This is possible when you have experts guiding you. Note that an effective automaton system has different elements that might make it hard for you to know and make an informed choice. An automation system understands what you need depending on the industry. You also get invaluable advice, making it possible to avoid costly mistakes. Understand that the more information and guidance you get, the easier it is to achieve your goals.
While an automation system can improve your business in several ways, you must make an informed choice. This can, however, be hard with limited information or guidance. By following the above guide, you find and choose a business automation system that guarantees positive results.