As a child, going back to school was full of mixed emotions – looking forward to seeing friends after the summer break, nerves about impressing a new teacher and, best of all, excitement about buying equipment for the new academic year. The experience as a parent is much the same – relief that the family have survived the summer without any lasting fallouts, a hint of sadness that your children are growing up too fast, and blind panic about how much the back to school necessities will cost.
There's no denying that online shopping has made the experience easier and with this handy list of essentials you can sleep soundly knowing everything's covered.
Stationery
Make sure your child has a well-stocked pencil case – as well as the standard pens, pencil, eraser, and sharpener. You could also consider purchasing markers, glue sticks, highlighter pens and notebooks. Older kids may also need trigonometry sets, a scientific calculator, folders, white-out and post-it notes.
Uniform
If your child goes to a school where uniform is compulsory, make sure you buy what you need well before school reopens. Leaving it late can cause unnecessary stress, especially if items are out of stock. Buy five of each item so a set for each day can be hung in the wardrobe on Sunday night ready for the week ahead. Don't forget the gym kit, including those all-important box-fresh sneakers.
Backpack
A good quality backpack to transport equipment back and forth between home and school is an essential item. Make sure it is sturdy and well-made to ensure it lasts the whole school year.
Laptop
As more schoolwork is set online, and research projects are carried out via Google rather than library books, a laptop is a must-have item. Consider what features you are looking for before buying – this is likely to be dependent on your child's school year and what they are studying (especially if they are older and need access to specific hardware). There are plenty of great back to school laptop deals out there meaning you don't need to break the bank to provide your child with the tech they need to succeed.
Lunchbox and Water Bottle
A new year is a fantastic opportunity to refresh your child's lunchbox. For a more environmentally friendly option, consider bamboo rather than plastic and reusable beeswax wraps rather than plastic wrap. A refillable water bottle is also a good buy as it ensures your child has access to a drink throughout the day – staying hydrated is so important as it helps to maintain focus.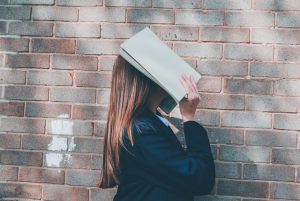 Snacks
Make sure your refrigerator is full of healthy snacks. Fruit and salad items are great for children to take as a recess snack to refuel ready for the next lesson. Your child will also likely come home feeling hungry after a busy day, so make sure the cupboards are well-stocked too.
There is no need to have sleepless nights worrying if you've forgotten anything – this list has you covered. As your child boards the school bus and the routine restarts, reward yourself with a cup of coffee and five minutes peace. You deserve it.