Nowadays, it is very easy to rent exotic cars. Luxury rides cost quite a lot, and most people cannot afford them. However, luxury car rental firms are changing the car rental game. There are plenty of exotic car rental firms, especially in middle-class areas.
Renting a luxury ride is quite easy. Driving around in a Rolls Royce or Ferrari will make the experience better and is worth every penny you spend. However, there are a couple of factors you need to consider when hiring an exotic car.
How Much Will It Cost?
This will depend largely on your budget. Rental rates will vary depending on the car model. High-end models such as the Lamborghini Aventador and Rolls Royce Cullinan can cost over $2,000 USD per hour. However, you can also get a Range Rover for a Porsche 911 for less than $600 USD an hour.
The prices will also be cheaper if you are using the car for a photo or video shoot. Other things such as professional chauffeur services will also play a factor in how much you will spend at the end of the day. Please check out the Milani Exotic Car Rental official website for more information.
Market Research
We recommend doing plenty of research before making your decision. The hiring rates will vary depending on the type of car and how long you're planning to use it. Most car rental firms bill their services on either an hourly rate or per mile.
During the holidays, you may need to make a reservation a couple of weeks in advance. Also, if you're visiting the country as a tourist or diplomat, plan and make a reservation a few days before your arrival.
Travel Party and Luggage
Car size is very significant when looking to rent an exotic car. One thing you must know is that most exotic rides don't have enough luggage space. Keep in mind that some sports cars such as Ferraris and Lamborghinis can only carry two passengers.
If you're going on a road trip, you will need a bigger car with extra passenger and luggage space. Most luxury SUVs such as the Mercedes G-Wagon, Range Rover, and Rolls Royce Cullinan are great options.
Professional Chauffeur Services
Most exotic car rental services ensure that you have a valid driver's permit and are at least 25 years old. However, if you don't have a valid driver's license, you can hire a professional chauffeur.
These drivers are professionally trained in defensive driving and customer care services. Their hiring rates also depend on the car model. However, they are well worth the money and come in handy, especially if you're going for a night out with friends.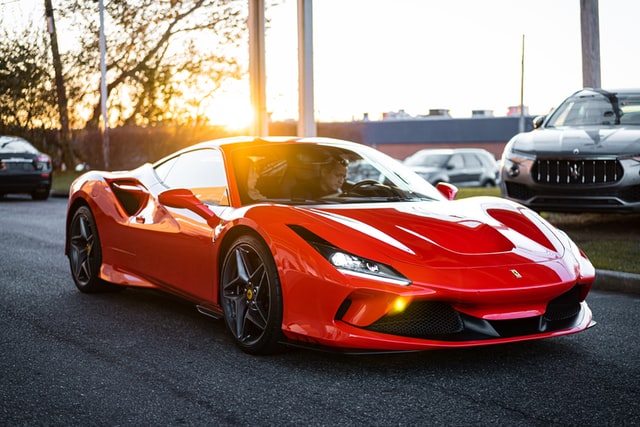 Bottom Line
If you're planning to rent an exotic car, the above tips will come in quite handy. The firms ensure that all cars are clean and in good condition to ensure that you get the best service. However, take your time to do market research to find the best deal. Also, make sure you read the lease's terms and conditions before picking up the car.