Youtube and Facebook is the most popoular website. But you can't downoad a video from thes site. besites there is many online movie site, there we can watch movie but If u need to save a video clip, you can't normally. But you can't download by a software. now I share this popular sofware to download a file easily.
If you download by your browser and if this time occur a network problem your download file may be failed or error, then you need to download your file again. But if you use this software (IDM) you don't face this problem.
You can pause download and resume any time. If you try to resume a file and if it's time is so late or if this download link if change this software can capture the new download link and you don't need download your file from begin, you can download it from pause point.
Internet D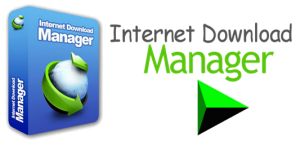 ownload Manager (also called IDM) is a shareware download manager. It is only available for the Microsoft Windows operating system.
Features :
IDM downloading a file
1. Divides downloads into multiple streams for faster downloading
2. Batch downloads
3. Import/Export download jobs
4. Auto/manual updating of download address
5. Multiple queues
6. Recent downloads list for easy access to directories
7. Video downloading from streaming video sites.
8. Dynamic segmentation throughout the downloading process.
9. Protocols: HTTP, FTP, HTTPS, MMS and Microsoft ISA
10. Authentication protocols: Basic, Negotiate, NTLM, and Kerberos allowing for storage and auto-authentication of user names and passwords.
IDM supports the following web browsers: Internet Explorer, Opera, Netscape Navigator, Apple Safari, Flock, Google Chrome, Mozilla Firefox, and many others.
Reception:
In CNET's review, IDM received a rating of 3.5 out of 5 stars with CNET concluding "Internet Download Manager strikes us as a natural choice for users in need of a trusty transfer tool".
Softpedia gave IDM a rating of 4.1 out of 5 stars with the editor stating in his review that "Internet Download Manager is a must have application for many users out there". An extended review has been done by Softpedia on March 2014, giving the software 4 of 5 stars.
It's a trial version. You can try it one month without purchase . Then you like it and continue use it purchase it their market place.
We know, Do Cracking a software is unlegal, but we all are unable to purchase software for money.
If you unable to purchase this software, you can active this software without money, you need to download a necessary crack file from Google Search to activate this Trial IDM.
Note: If you are really unable to purchase this software for money, you try this crack file another not, pls purchase it from their marketplace.
If have u any question ,or any query or any request or any complain about me  just message me here. [ https://www.facebook.com/Solution-of-Technology-397468343753005/timeline/ ]