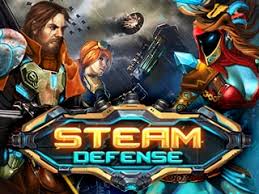 My favirate game
every one of us have played games in our child hood indoor games, out door games and computer games.
i hope every one have atleast one favirate game. even after being old we love to play them as a child.
i have played many computer games in my childhood one of the favirate game was "steam defence"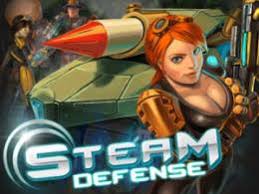 To play Steam Defence,
You need all skills of strategic thinking and an ability to wage most challenging battles against superior enemy in this free
tower defense game.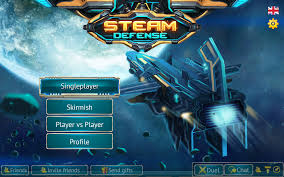 The game submerges you into a vivid tropical world of wild planet Gloria-6, covered with shady woods, where colonists from
Earth, torn from home, are forced to confront the mysterious and formidable Dryans – an intelligent race of Gloria-6 aborigines
guarding their secrets from strangers jealously!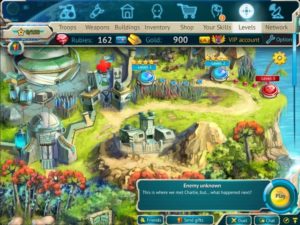 A brave leader of the colonists will need all his skills of strategic thinking, quick
decision-making and an ability to wage most challenging battles against superior enemy to lead his men to victory.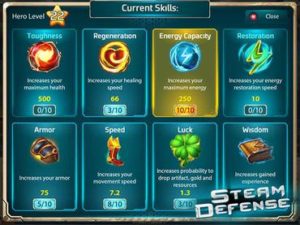 However,
as soon as the player just seems to have all the secrets of the Dryans unraveled, the game takes an unexpected turn hastily
and introduces us to other, even more ancient and unpredictable plot collisions!
Download free full version game today and dive
into the middle of a war!
Download Steam Defense game for free now!
you can download it from free website by clickimg on link below:-
http://www.gametop.com/download-free-games/steam-defense/download.html
Requirements:-
Game Size: 48 Mb
Windows 98/XP/Vista/7/8/10
Important:-All games provided at this web-site were licensed, sublicensed to us for distribution by other game developers, gamepublishers or developed by internal game studio and provided free legally.
most noteworthy
my first game was shark attack also available on this site also for free.
for those who use only smart phones this game is also available at play store
hope u will enjoy the game.