Christmas is a special time of year. It's a great time to spend with family and friends, but it can also be stressful – especially if you're trying to plan the best way to use your time wisely. Here are some events that are popular during the Christmas season. Some are free, others will cost you some money, but all are worth it!
Concerts at the symphony
The symphony orchestra's concert schedule is always full of performances and events throughout the year, but it's especially packed during the holiday season – and with good reason! Christmas music just feels like it needs to be performed by a live orchestra to really be experienced properly. It's impossible to listen to these songs and not get caught up in the magic of the season.
Church caroling
Caroling is an ancient tradition that dates back to medieval times. It's a great way to bring families together and spread holiday cheer, especially if you're new in town or don't have many friends. Participating in caroling events is also a good way to get into the Christmas spirit!
Winter Wonderland
A winter wonderland is a place where Christmas trees, lights, and other decorations are displayed throughout the town. They're usually held in December, and many people visit them to get into the holiday spirit.
Radio City Rockettes
The Radio City Rockettes are a spectacular way to spend the holidays. This world-renowned dance troupe has been performing at Radio City Hall in New York City since 1932, and this year they're celebrating their 90th anniversary. They're best known for their precision dance numbers and high kicks, but they also sing some pretty amazing songs too!
The Radio City Rockettes are one of the most popular Christmas shows, and if you want to see them live this year, you better act fast because Rockettes tickets are selling out fast! If you're looking for something fun and festive with your family or friends this holiday season, look no further than The Radio City Rockettes!
Visiting Santa in the mall
This event has been taking place for decades and is still going strong today. This year, Santa will appear at malls across the country, so you can make sure to get a chance to see him. The best part about this event is that it includes free candy canes for kids and many other fun activities like face painting or photo booths.
Visiting Santa at the mall is also a great way to get into the spirit of Christmas. You can enjoy seeing all of your favorite characters on display from Rudolph to Frosty. Other decorations like lights and tinsel usually hang from trees throughout each store. This makes visiting malls during this time of year very special because they become filled with excitement surrounding all things Christmas related!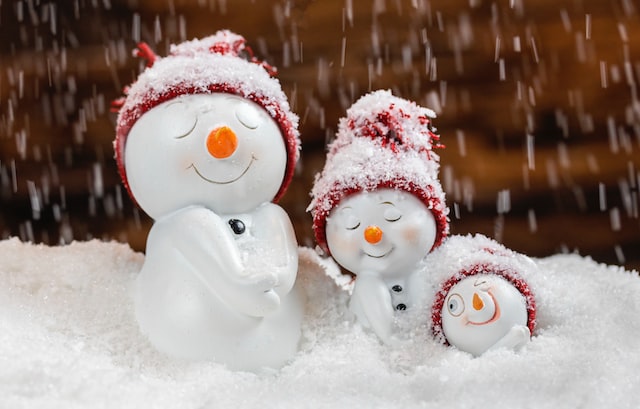 Conclusion
Many great events are perfect for all ages if you want to get into the holiday spirit. Whether you're looking for something fun and festive or just want to spend time with family and friends, there's something here for everyone. So don't wait! Book your tickets now before they sell out.