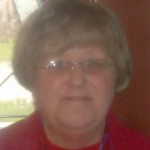 I am known as Redrose1 in many writing places. You can call me Linda if you wish.
I am a born Texan and even have the accent to prove it.   Lived in Texas all of my life.
Fort Worth Texas is where I call home.
Fort Worth is known as the cow town and two times a day longhorn cattle are herded down main street by cowboys on horses. Cowboys dressed in their boots, hats, jeans cowboy shirts, chaps, spurs, the whole works on hose back driving the longhorns down the street is a sight to be hold.
People from out of town, out of state, and even out of country come to see this big event with camera's flashing and videos running memories are being made.
Adults and children of every age come to see the longhorns and cowboys.  Some will even venture over to the electric horse ride that bucks you seems like to kingdom come and back. They love this ride so much they turn around and get right back on for a second ride.
This event takes place down in Exchange they call it Sun-dance Square.
Oh and for us Ladies there is shopping at the famous M. L. Leddy Hats and Western Shop.  It is a have to case to stroll in and try on a Famous hat,  purchase it, and watch the hat stretcher stretch your hat to  a perfect fit.  Ladies rest assured you are worth the money you pay for this real cow girl hat and boots.
Of course you cannot leave the area without eating at the famous Cattleman's Steak House where steak is fixed to your perfection.  Mouth watering and sides to choose from with perfect beer or any beverage you choose from.