Becoming a taxi driver can be the start of a potentially lucrative career that allows you the flexibility of choosing your working hours and gives you the freedom to fit in personal and family obligations around your work. A hard-working and courteous taxi driver can expect to earn approximately £37K in the US which makes it a comparable income to a lot of office jobs. For many people who enjoy driving and meeting new people from a variety of walks of life, becoming a taxi driver can be a rewarding and interesting career choice. No two days tend to be the same and you can convey your customers to a wide variety of destinations whilst enjoying polite conversation and sharing interesting stories. If you are a new or experienced taxi driver, then this article will be beneficial to you as it explains three of the main ways in which taxi drivers can increase their profits.
Provide a First-Class Vehicle
A successful taxi driver ensures the customer has a pleasant and efficient journey. One vital way that taxi drivers can ensure that they get regular customs and tips is to have a modern, comfortable, and reliable taxi. An old or poorly maintained taxi is likely to result in an unpleasant journey for customers who will therefore be less likely to tip at the end of their trip. If your taxi is showing signs of age and is less comfortable than it used to be, it makes sense to investigate the market for new taxis for sale. All customers want a pleasant journey in comfortable surroundings and in addition want to be sure that their driver is taking them on the fastest route possible. Most people have heard unpleasant tales of taxi drivers taking tourists on longer routes to a destination to earn more money and this damages the reputation of the taxi industry. Along with a modern, clean vehicle, it makes sense to invest in a superior quality sat nav system for your taxi. This is of benefit for longer, unfamiliar journeys for the driver and reassures the passenger that the fastest route is being taken.
Be Polite and Friendly
No paying customer wants to have a journey with a rude taxi driver. Providing exceptional customer service is a key part of being a successful taxi driver and maximizing your profits. It is vital to ensure that you are well-mannered, courteous, and efficient. If your customer wants to talk then engage them in pleasant discussions and conversations. In addition, it is best practice to open the door for them once you have reached the destination and help them with any heavy luggage. In short, some old-fashioned politeness and a friendly demeanour go a long way to ensuring a successful taxi business.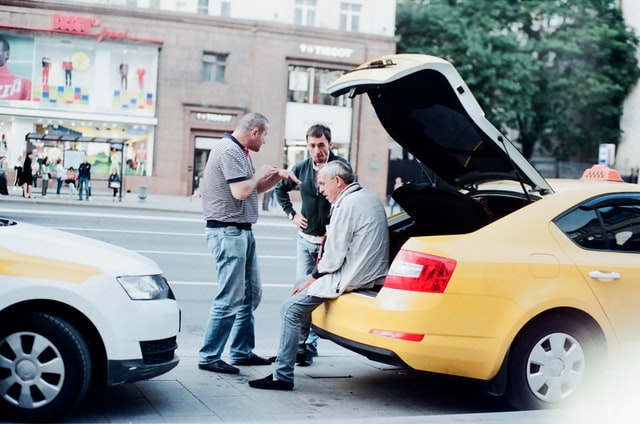 Recommend Points of Interest
If your customer base tends to include a large number of tourists, then it makes perfect sense to use your local knowledge to give them suggestions on landmarks and attractions to visit. Most tourists will have an idea of what they want to see and do but are unlikely to be aware of all the major tourist attractions. Providing information like this can make a good vacation great for tourists, and your specialist advice will please your customers which will lead to better tips from them and a better customer experience.