Brexit might lead to UK breakdown
Looking and reading the news early morning and almost everyday about UK leaving European Union has been  regular task for many European citizen residing in UK and  also for most of other out of UK. Negotiating deal with  European parliament and making long lasting deal is main aim of Brexit leaders but almost 49 % of UK citizen are not happy to make a deal which will have everlasting effect in economy of UK.
It looks like direct cut off from European union will  harm UK in many aspect like the trading tax may  be applied,  Pound might loose its grip  and  go  down, It looks like Scotland might carryout second referendum to  leave UK because they wanted to stay in European  union and also Northern Ireland might collaborate with Republic of Ireland and leave wales and England alone in the  game.
Leaving European union is not that simple task because it is cluster of  many  super power country  like Germany, France, Poland and many other big and  strong economy  kingdom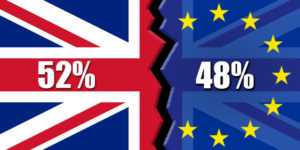 People are waiting for the final  decision after the parliament make final  decision in leaving the EU and  making final  cut off deal and negotiation  with  the European union parliament. No one can predict the future of United kingdom after the Exit because all  the eyes will  be in the step  that United kingdom  will carry out. Being one of the strongest nation  in the present world with high percentage of employment opportunity most of the European Union citizen  come to  work  and settle down  there with secure life, but its a big question mark  that what will UK do after the Brexit and  will there still  be a big craze for other European citizen  to  go to UK and work or they  will find better opportunity  and make European  union more stronger with  economy  and United kingdom  with  fallen economy.