Similar to most sectors in the world today, everything is evolving to become new and improved and the solar industry is keeping up with the pace as well. In the majority of businesses, there is always some form or shape of software that plays an integral part of the company to keep things going and enhance productivity levels.
With automation, numerous solutions can assist team members with both big and small projects, from collaboration to integration and more. The solar industry has now embraced such solutions and there are many software's on the market that can deliver precise data and measurements of most kinds.
If you are a business owner and weren't aware of this concept, then this article is for you. We discuss the capabilities of software that are created specifically for the solar industries to see how they can benefit your business and help with its growth and success, below.
What Is a Software?
According to this online article on the 'webopedia' website, the software itself is defined by a set of programs or data that is used on operating systems and hardware such as laptops and desktop computers to run a specific task. In its simplest explanation, it tells your computer what to do, by giving it instructions rolled out in code. It can be anything from your mobile phone to your tablet into which the computer can do its task.
As an integral part of the majority of technology, it helps to run the system and without software, it would be rendered useless. Anything from reading information on a website, to performing a task and more is done through software.
The instructions are usually given through a string of code written in specific programming languages such as HTML, JavaScript, Python, PHP, Visual Basic and more. There are almost 900 different ones, and these languages are then translated into low-level code using a type of 'interpreter' so the computer can understand it and follow through with the commands.
There are various types of software that different sectors use, along with the solar industry and there are reasons why this is the case. We take a look at some of the common reasons why this sector has to use the right software, and if you're on the market for investing in the right one, the below guide may just help you choose the best one for your business.
3 Popular Solar Software Simulation and CRM Software
A brief look at some of the popular software that many businesses have started using is below.
SolarGraf: one of the best software on the market is that of the Solargraf. Built to not only help your in-house teams to be more productive but also increase more leads and thus sales of your solar hardware and software. If you're looking for something that not only spits out data regarding your projects but also helps to keep your team's projects streamlined, this would be the go-to.
Their website can tell you more about this https://www.solargraf.com/ however just to touch on a few crucial capabilities, this all-round tool can:
Help simplify project management
Help you to view all activity within any live projects in real-time
Help with team management
Create detailed permissions and roles of individuals
Import leads for easy creation of projects
It can also help with proposal designs
You can calculate aspects such as mounting, roof angles, pitches instantly
It can be integrated with google maps, Nearmap, Bing Maps and even have HD competences
If you are looking to sell your business solution to vendors, this is one of the best software you can invest in as you can show and tell your customers how things will look, what measurements they can look forward to and pricing options for them to choose from, amongst other benefits.
Homer Pro: this is what's known as a 'project wizard' and it can simulate more than one energy source at a time. It can calculate a few different aspects such as wind speed, emission rates, costs of fuel, and more. If you are looking to search for a location for your solar panels, it is possible with this system.
It is however not created specifically for solar but can be an all-rounder tool. It however does not have the capabilities to calculate shading analysis or IV curve data. You will need to add individual parameters manually yourself. The reporting is also less detailed and because of the limited information available through it, it may not be the best but it is the cheapest.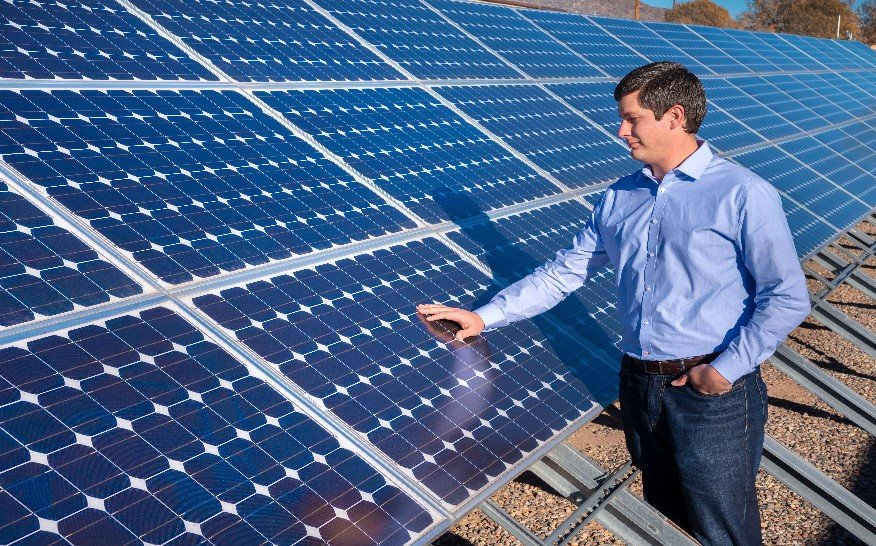 PV Planner: one of the providers of solar resources, has created this one and the one advantage of it is that it can generate a few different reports, in 14 different languages. When it comes to calculating the shade or terrain measurements, it has the capability of doing this however you need to be online to get this information. Suffice to say where there is no internet service, you will be restricted to gather any crucial data, for instance, if you are onsite.
One benefit is it allows the user to use other APIs alongside it as well as plugins such as third-party applications. This is cloud-based software. The models that it spits out are very generic as is its inverter.
No one has the time to do any manual work nowadays, especially when it comes to big data. If you want to run a successful solar business, especially nowadays when everyone is getting onto this bandwagon, you need to stay ahead of your competitors and by investing in great hardware and systems for your services and products, not only will you impress your client base but you will also help to keep things innovative in your own company.
With easy-to-use applications, you can keep things neat and tidy, as well as keep an eye on things easily. If it selling your solar services or creating partnerships with other vendors, or even something as simple as ordering a permit for the site, it all be done by applications such as these which save you time, costs and any additional hassles of subscribing to multiple systems and paying for many licenses.