A friend of mine, already has seven childrens and on her way to eight child. She is giving birth on the 26th of this month. She asked me if i wanted to adopt her coming baby,since i only have boys and no girl..she is expecting her baby to be a girl, and give to me.
She was left by her husband with other woman after having too many children.
I pity her, but i can not adopt the baby because when i go to work no one will take care of the baby.
Her eldest son is the only one who supports their family, and i don't think her other children will let their siblings to be adopted.I just hope my friend will change her mind, and just keep the baby.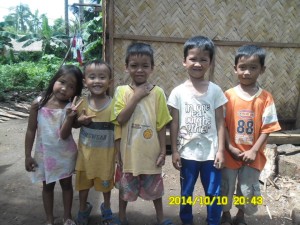 I told her to asked support from her husband financially because the salary of her son is not enough for eight mouths to feed,and other needs,good thing that they live in her parents house,she has her parents to help anytime. Sometimes she lacks voice to say what is her right, she is a very kind person.Maybe that is the reason why her husband is living like a bachelor,how irresponsible man. If i were her, i will report them to the authorities and put in jail.
I just don't know if there's something wrong with my friend, that made her husband leave.But knowing her, she is a very nice person, responsible mother.
I'm not writing this to degrade my friend, but to express how i feel about her. And hopefully her husband change his mind and think about his family's future, because the primary that will suffer is the children, the innocent children.