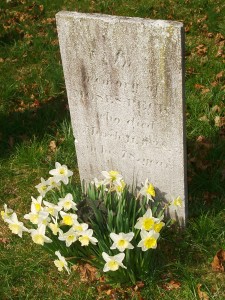 Today was one of the saddest days of my life.  This afternoon we laid to rest a neighbor, an adult single man by the name of Rodrigo, that grew up with our oldest children.  He was 36 years-old.  He got sick on Sunday and left his family and friends on Tuesday evening.
We are Independent Baptist missionaries in Chile, South America.  We arrived in Santiago, Chile in November of 1981, where  we spent our first 15 years working in the southernmost section of the city.  Then 18 years ago, God called us to a small farming community that is located 40 minutes from Talca, the capital city of the seventh region, towards the Andes Mountains.
Not long after we arrived in Mariposas, our oldest children had met just about every teenager and young adult in the area.  Rodrigo was one of those teenagers.  He was always friendly, but as a teenager he became addicted to alcohol.  At first it was fun to drink with his buddies after they got paid, then the holidays were a reason to party.  It wasn't long until it was common to see Rodrigo drunk on a daily basis, and many times my husband picked him up alongside the road where he was passed out drunk and took him home to his family.
Days he was sober, my husband, Tom, did his best to show him how he could have victory in Jesus Christ by recognizing he was a sinner and trusting in Jesus to save him for all eternity.  He would listen politely and then go on his way.  This has been a pattern with Rodrigo for the past 18 years.
Chile celebrated her Independence Days on September 18 and 19, a time of drinking, dancing and making merry.  Apparently Rodrigo drank too much and on September 20, he became very ill.  He went to a small emergency room here in the country, and they sent him straight to the big hospital in Talca.  He was there for two days, and Tuesday night he passed away.
God tells us very clearly in His Word, the Bible, that if a person does not recognize his sin and receive Jesus as his Savior that he cannot go to heaven, because God is perfect, and He cannot allow sin to be in His presence.  As I realize that Rodrigo is not in heaven tonight, because he never asked Jesus to be his Savior, and that he is suffering in hell for all eternity, my heart breaks within me.  Truly today has been one of the saddest days of my life.