Flowers are an ideal mood enhancer for almost every occasion. However, picking the right flowers for specific circumstances can be quite challenging, especially if you aren't familiar with the different types of flowers and arrangements available.
Floral arrangements are particularly essential when choosing flowers for an event or occasion, for their ability to seamlessly blend in with the aesthetic and for their symbolic gesture. For instance, valentine's floral arrangements symbolize love, which has a percolating effect on the space they are in.
Generally, every occasion requires different flowers; therefore, it's best to be keen on your selection. Fortunately, acquiring flowers isn't as daunting as it used to be – there is a variety of colorful, inexpensive, and readily available floral arrangement options for an array of occasions. Still, there are a few things to keep in mind when choosing flowers according to the occasion.
How to Choose Flowers According to Occasion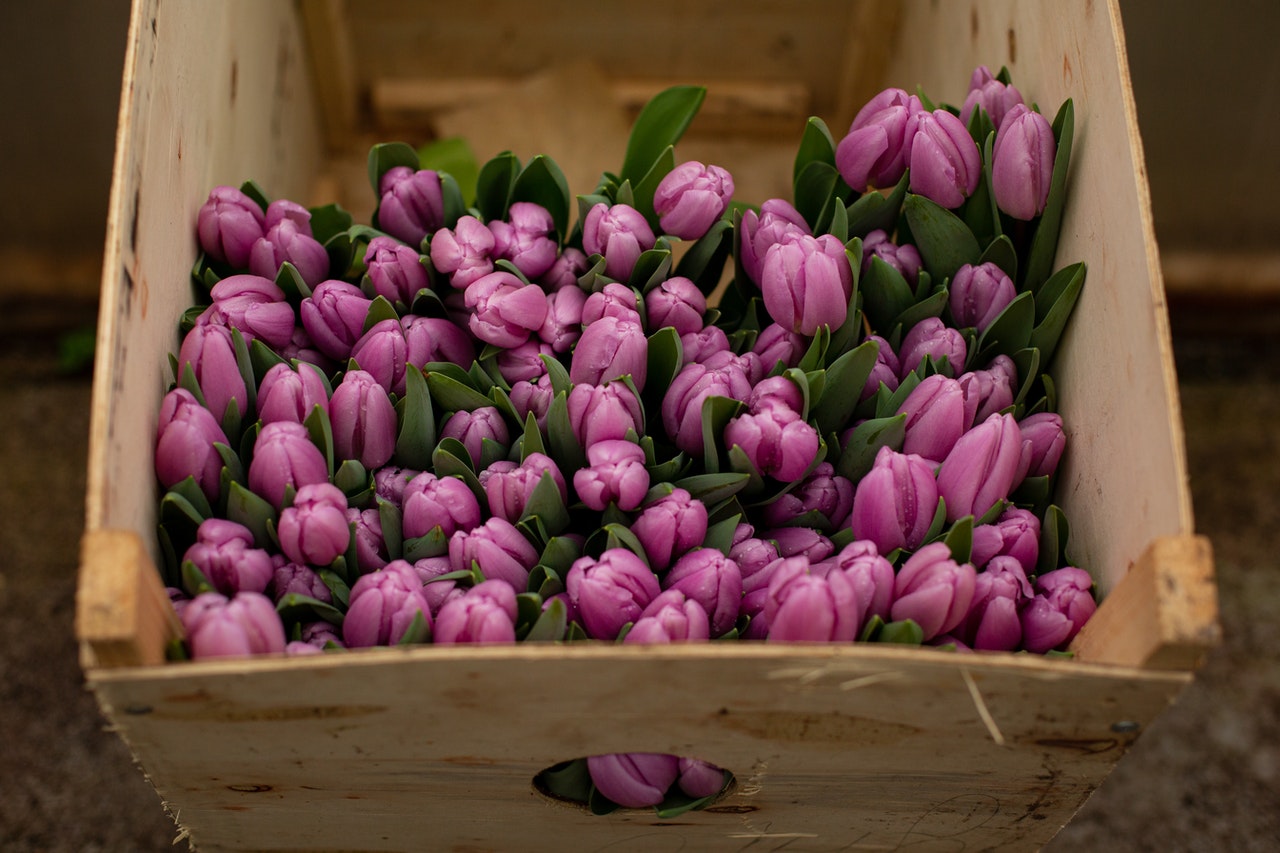 1.   Valentine's Day
St. Valentine's Day is when people celebrate the love they share with their romantic partners. For this occasion, you can never go wrong with single-stemmed or a bouquet of vibrant, red roses.
Red roses are ideal flowers for Valentine's Day since they symbolize love. But, if you're looking for a more subtle approach to a new relationship, you should opt for tulips. Plus, you can always personalize the gift with an add-on.
2.   Birthdays
A bouquet of fresh-cut flowers is a great and thoughtful option to gift anyone on their birthday. Taking into account their favorite colors and flower preferences can be advantageous.
For colleagues and acquaintances, go for flowers that symbolize the value of friendship. You can choose pink carnations to express gratitude, jasmines to signify grace or geraniums to represent comfort.
3.   Mother's Day
On mother's day, gift your mother with a bouquet or floral arrangement that shows how much you appreciate her. Orchids, roses, and lilies are ideal for such an occasion. They are vibrant, cheerful, and can fully express your gratitude.
4.   Weddings
Weddings are all about celebrating love, romance, and togetherness. If you are choosing flowers for your wedding, consider going for colors that blend in with the theme or an arrangement that signifies something special for you and your partner.
However, when choosing flowers as a wedding gift, it is essential to account for the bride's and groom's preferences. With multiple hues and blooms to choose from, it shouldn't be hard to find the best bouquet for a wedding; however, if the options overwhelm you, it's best to settle for white, pink, or orange roses.
5.   Anniversaries
Anniversaries are a time to reflect on and celebrate the memories made with loved ones. On such an occasion, you want to choose flowers that express affection and gratitude for your giftee. Lilies and tulips can be an excellent selection for anniversaries.
Alternatively, you could opt for an arrangement of seasonal blooms or flowering plants for a long-lasting gift. When choosing anniversary flowers, always consider the anniversary in question.
6.   Recovery Wishes
Gifting a bouquet to someone hospitalized or recovering at home is a great way to show your concern and offer support. In such cases, flowers can be a great source of comfort.
Although, it can be a little challenging to choose flowers for inpatients since you have to account for the allergic reactions of the medical staff. Orchids and peonies are ideal for such situations since they are hypoallergenic. A dried-flower arrangement will be suitable if your recipient is recovering at home.
7.   Funerals
Flowers are a perfect gift for consoling individuals who are grieving. Sending flowers to families that have lost their loved ones is a great way to offer your condolences and support.
Lilies, orchids, and chrysanthemums are ideal for such occasions as they represent honor and express sympathy. Go for subtle colors like white, green, and blue that depict humility, peace, and calmness.
Make Your Flower Purchase Today
Admittedly, choosing flowers according to the occasion isn't an easy task to behold. But hopefully, the tips outlined above can help you through the process. Keep in mind that you need to go to the right florist when buying flowers – this guarantees that you are buying fresh, quality, and affordable flowers.