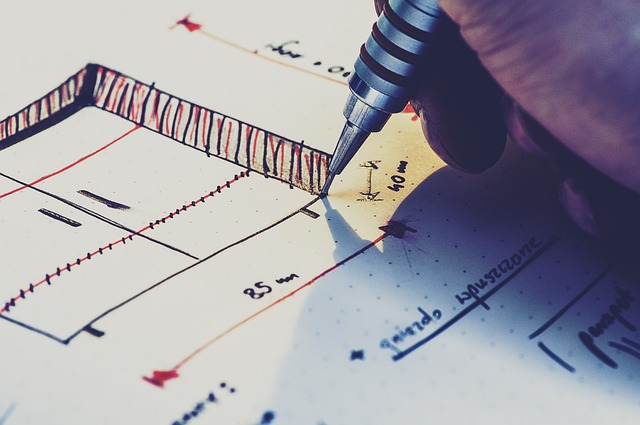 New construction homes are popping up in Rutherford County as buyers seek a welcoming suburban feel outside Nashville. With great schools and modern neighborhood amenities, the area attracts families seeking a small-town lifestyle just a short commute away.
The area's downtowns offer a variety of places to shop and dine. Murfreesboro's upscale
Location
Located just southwest of Nashville, Rutherford County offers small-town suburban life with a surprisingly affordable price tag. The county is anchored by bustling Murfreesboro, home to Middle Tennessee State University and one of the fastest-growing cities in the country. The college town's downtown district features historic mansions, Civil War battlefields, and trendy contemporary businesses and restaurants. Nearby Smyrna is a manufacturing hub, home to an auto plant and unique local businesses.
New construction homes in Rutherford County., TN, are available in various styles and floor plans. Families can choose from ranch and two-story designs with up to six bedrooms. Some are built with modern green features, while others feature Craftsman and farmhouse architectural details. Prices are competitive, with builders offering a range of affordable options for millennial buyers and families alike.
The county's rural landscapes offer opportunities to explore and enjoy nature. Farms host family-friendly activities year-round, including exploring a field of sunflowers in June and July, strawberry picking in late summer and fall, and corn mazes in autumn. Residents can also pick up fresh produce at the area's numerous farmers' markets in towns like Murfreesboro, La Vergne, and Smyrna. In addition, the county is just 20 minutes from Nashville International Airport and 40 minutes from Music City, USA, home to the Grand Ole Opry and Ryman Auditorium.
Amenities
New construction homes in Rutherford County offer all the amenities you need to enjoy a life of comfort, convenience, and style. From popular condo communities to traditional ranch and two-story designs, there's a home to suit everyone. With a growing number of homebuilders catering to the needs of young professionals, retirees, and families alike, you're sure to find the features and floor plans that fit your lifestyle.
A neighbor to Nashville, Rutherford County has all the appeal of big-city living wrapped in a quaint suburban package. Top-ranked schools, a bustling economy, and affordable housing costs make this location ideal for new families looking to establish roots. The area is also a cultural hub, with museums like the Earth Experience and the Historic Sam Davis Home & Plantation providing a glimpse of local history.
The region has various shopping options, from the open-air Mall at StoneCrest in La Vergne to the newly renovated The Avenue in Murfreesboro. The upcoming expansion of the 130,000-square-foot Shoppes at StoneCrest will add even more retail to the area.
Outdoor recreation is a major draw, with parks and trails in the area, including those at Stones River National Battlefield and Murfreesboro Greenway System. Various festivals and celebrations, such as Old Timers Festival, Pioneer Days Antique Tractor Pull & Show, and Eagleville's First Fridays, bring people together throughout the year.
Floor Plans
New construction homes in Rutherford County, TN, offer an array of floor plans designed to fit the needs of today's homebuyers. These include Craftsman and farmhouse styles and spacious ranch and two-story layouts offering up to 6 bedrooms. These properties have modern amenities like granite countertops and luxury vinyl plank flooring. Some even have private master suites with 5′ showers and double vanities.
Located in Nashville's southwest, Rutherford County is an inviting small-town suburban area with plenty of historic mansions, Civil War battlefields, contemporary new construction, and local businesses. The area also offers some of the best public schools in Tennessee.
Residents of these neighborhoods can enjoy their proximity to downtown Nashville and all that the Grand Ole Opry, Ryman Auditorium, and Music Row have to offer. But they also retreat to their welcoming suburbs with enticing new construction developments and great homes. That's a combination that has made these communities highly sought-after.
Pricing
If you're interested in purchasing a new construction home in Rutherford County, you will find many beautiful options at great prices. The area's builders recognize trends and offer a range of single- and two-story designs with up to six bedrooms. It offers buyers a wide variety of choices and fits many different lifestyles.
The area is booming with many modern businesses and historic sites while preserving the natural beauty of its countryside. Located in Nashville's southwest, the county is ideal for families seeking an inviting suburban lifestyle with easy access to the big city.
There is plenty to do, an excellent public school system, a standout food scene, and affordable living costs. Approximately 23 people move to the county daily, making it an ideal location for those looking to start a family and grow in a vibrant community with excellent amenities.
Murfreesboro is the county seat of Rutherford County and offers a diverse selection of housing, shopping, and dining. It has a wealth of historic mansions and Civil War battlefields alongside contemporary shopping, restaurants, and corporate offices. The suburbs of La Vergne and Smyrna offer a more rural setting with lots of open space and family-friendly activities. The 50-acre Old Fort Park has tree-shaded trails, a Kids' Castle playground, and a public golf course surrounded by 1860s Civil War fortifications.