Are you a Bubblews blogger before? Do you want to earn money just like what you did before? Try this new Bubblews site and earn extra money.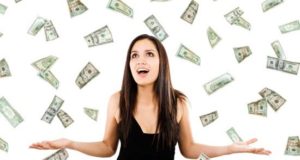 I used to blog in Bubblews about 3 or 4 years ago if I am not mistaken. At first I was doubtfull about its legitimacy. I kept in searching for reviews about Bubblews. Some said it was legitimate while some said it was a scam. But regardless of their opinions, I still kept on posting in Bubblews until I have proven its legitimacy by withdrawing my first $50. I continue posting until my second withdrawal. But when Im coming nearer to my third withdrawal, the site had changed its GUI platform and so the rules. And I guessed they had also become more strict. Despite of this, I still reached my $50 target and requested for a cash out. But a day or two after cashing out, the site had banned me for plagiarism. They said my previous posts, (about 2 or 3) were copied from another blog. I am confident that my posts were my original piece so I am really upset. After that incident, I made another Bubblews account but I am having hard times earning because I need to start again from the start like adding connections to improve the number of my readers. And time by time I lost my passion until such time that I had stop posting in Bubblews. And months later, I have found out that the site was no longer existing.
And now here is Skypip. I agree that this is really like bubblews. But what I want to know is if there is also a strategy to improve your earnings just like on Bubblews. Well I just started Skypip today and this is my first post. If you have read this, I am very glad to know your reactions about this issue.